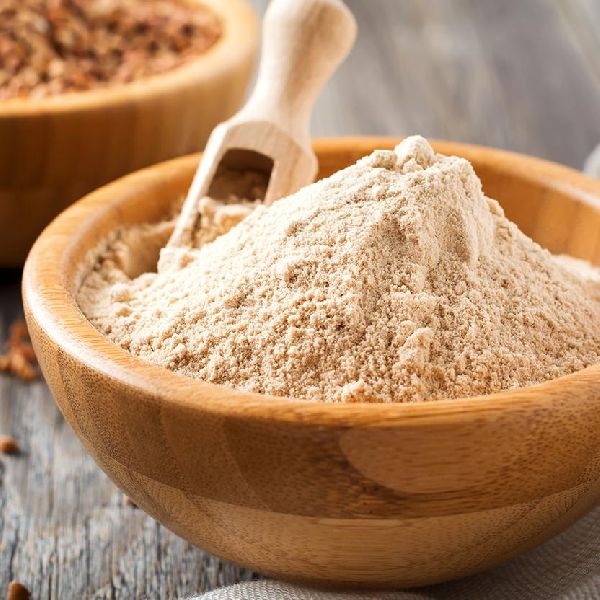 Flour has always been an essential element of Indian food fundamentals. It doesn't matter whether the kitchen is from the North of India, from the South, from the East or the West; every homemaker depends in a major way on one core flour type for her daily preparations supplied by edible flour supplier in Jammu.

The exciting part is that most kitchens in modern India rely heavily on one specific kind of flour - like the Besan Flour or wheat flour or rice flour. What's all the more troubling is that due to the arrival of western cuisine and fast-food influence, over individuality and invisible dominance of some not-so-healthy variations like the refined flour (also called Maida), have started showing some unfriendly effects.

Types of Edible Flour supplied by the edible flour Supplier in Jammu & Kashmir

Gluten-free flour
We live in stirring times where the most imaginative minds have discovered ways for the gluten-free to have, to hold, and to eat cake too.

In the market place, extra flour selections than ever before are accessible to accommodate the gluten-free diet.

Brown Rice Flour
This is an added flour and works great when mixed with teff, buckwheat or sorghum flours. It is good for cooking and works for both sweet and salty dishes.

Millet Flour
This is a light in colour and drier flour than others are and is best when mixed with heartier flours, like, Teff, Hemp, or almond, but it should not be used by itself.

Teff Flour
Teff is a multipurpose flour that works great for baking in gluten-free foods. It is full of good nutrients and has a nuts flavour and darker colour. This flour is not simply found in old-style markets but can be found online.

Buckwheat Flour
This is an option of gluten-free flour substitute for use in muffins, cakes and pancakes. Buckwheat pancakes are considerable healthier as far as weight managing than the outdated white flour varieties. To get a dough that rolls well, enhance something starchy, such as, cornstarch or tapioca flour.

Sweet White Rice Flour (aka Mochiko)
This is a good choice to add moisture and density to baked goods. It has a slightly milky taste, and it's a little sweet. It is naturally used to make Japanese sweets such as Mochi. It mixes well for both sweet and savoury recipes.

Almond Flour
This is a great choice for baking. Made from ground almonds, it is also a great choice for very low carb baking. Using 1/4 of this in any flour mixture will add moistness, binding, a light almond flavour, and a good amount of density to muffins, brownies, cookies, bread, dehydrated snacks and cake recipes.

Corn Flour
Corn flour can be added to many gluten-free flour mixes, pasta and flatbreads.

Qualities of a good edible flour wholesale supplier in Jammu
• Must be offering premium grade and organically safe products
• Product supplied must be free from chemicals and external impurities.
• The capability of handling bulk order
• Must ensure timely delivery to every customer
This entry was posted on November, 18, 2020 at 18 : 23 pm and is filed under Edible Flour. You can follow any responses to this entry through the RSS 2.0 feed. You can leave a response from your own site.